Radionic Manifestor Pro 3

Chi Generator software, fully compatible with any make of radionics machine.
Radionics Manifestor Pro 3, the latest 5 position radionics software for any chi generator and is now more powerful than ever before, with even higher radionic emanation output.
It has built in Chi energy transferal technology, that has been specifically designed to be fully compatible with any brand of chi generator radionics machine to make your radionics manifestation even faster.
Discover the secrets of his own mind, indeed, all over their body? To get in touch with your own inner universe, go beyond yourself in ways you never dreamed possible, so the first thing we must understand is that every day are manifesting your destiny! The point is that we normally do it unconsciously, creating the world that surrounds us from the depths of ourselves… But what if you can is aware of this power to speak and use it to realize their dreams, to achieve the fullness, strength, harmony, love and wealth afford! Radionics is a way to accomplish this. Your mind is a marvellous energy system that Radionics can take advantage. To tune the frequencies and its vital force, or bio-energy firms, you can create a resonance with the cosmos that helps you achieve your desires.
By aligning with the energies of the world to his around, creates a bridge that is the secret of the manifestation of your dreams!
Until now you would have had to spend years perfecting their skills, but with the ease of use of Radionics software you may be manifesting successfully, in a matter of minutes. Radionics Manifestor Pro 3 is the secret weapon to make their dreams, hopes, and desires a reality.
Other things that can be achieved:
Attract opportunities to win money and wealth.

Attract love and be with the man or woman of your dreams.

Attract customers and grow your business.

Get a new car or a new House.

Remove of unwanted people in your life.

Assisting recover from health problems.

Assisting your partner or friend to achieve goals in life.

Repair your marriage.

And much much more…
Radionics Software Features:
5 positions (1 witness and 4 trends) its now more powerful than ever, with the release of a higher emanation radionics.

4 digits RIN (Radionic Index Number) to establish each position Rate.

Compatible with any Orgone Generating hardware for Orgone powered radionics.

It has built in Chi transferral technology, which has been designed to be assist in an even more rapid manifestation.

16 Specific Manifestation Audio Frequencies.

Mp3 file player Mp3.

Frequency & MP3 mixing.

Session Timer, Set how long your radionic session will run.

Auto Close (when session has ended).

Single page interface, for ease of use.

Manual included

Compatible with Windows 10, 8.1, 8, 7, Vista, XP and 2000.
Radionics Manifestor Pro 3 is your secret weapon to make your dreams and desires a reality.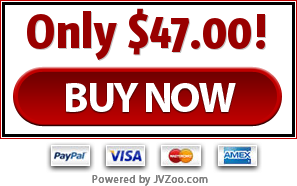 You will be sent to your download page directly from PayPal's payment page
You will also be sent a download link by email.
Please make sure you have the Adobe pdf Reader installed
Download Adobe Acrobat Reader Free
Instant Download
Made in England
For Radionics Software that will work with any brand of radionics machine or Chi Generator
Note: This is not a medical software, and no claims are made otherwise. If you are ill or need medical attention please see a doctor or health care professional.
Copyright© 2013 Genie Radionics Machines. All rights reserved.